ENTER YOUR ZIP CODE
to get insurance quotes in your area
What are the Best Home Insurance Rates
When it comes to finding the best home insurance rates, you had better believe that you have come to the right place. General Insurance is the place to be because we have got the best information that you will need to make an informed decision. So, what do you actually need to know to achieve this? Well, there are quite a few things.
How The Price is Determined
There are many factors that go into figuring out what the price of home insurance should be. First of all, actuaries will take into account many considerations. In the olden days, they would have tables and spreadsheets to figure this out but now a complex algorithm and other new technologies do it all. So, there is that, but we still know about many factors that go into the calculations which haven't changed despite recent technology.
First of all, the companies definitely take into account factors about your home itself. This is because it is the main thing they are insuring. They will figure out what the home is made of and how that will affect the price of the whole thing. You can research how different home materials may affect things. Brick homes have lower rates than homes that are made from wood etc. in most areas. This is because wood and other materials are totally flammable and will be more likely to be completely destroyed in a fire. However, in earthquake prone states, a brick house may not be the best choice.
They will also take into account the age of the home. This type of thing is because the things inside the house like the wiring; the HVAC system and other factors may be on the older side too. If you want to try updating these things then you may find your home insurance rates will go down. However, that can be a costly process.
The location of your home is extremely important in the home insurance process. This is because your location will tell the insurance companies a lot about how your home is likely to be affected by regional problems like natural disasters, local crime rates and other things. You can't exactly move your home to a new location so this is one that is unlikely to be able to be helped at all. However, having features like a security alarm, motion activated lighting and other measures to protect your home may help your rates go down to protect against things that may happen in your area. Another location factor has to do with how far away you are from emergency services. This has a large bearing on how your home is likely to get saved during an event like a burglary, medical emergency or fire.
So, they will also take into account many other factors having to do with your home. Is your home on a rural property with a cliff or steep hill? Does it have a swimming pool that is likely to attract a medical emergency? Do you have a dog with a history of biting people or even a trampoline? All of these things are likely to cause your rates to go sky high. You can't always depend on the safety measures you put in place for these things, but getting a pool alarm or pool cover can help to mitigate things.
It seems strange that home insurance companies would ever need to look at your credit score, but they will want to because that does give them information about your likelihood to be able to pay for your home insurance coverage. If you have a bad credit score, it's unfortunate, but yes, your rates will go up. You will definitely want to get coverage even so. There are other ways to get insurance discounts for your home, so don't worry. If you have a good credit score then you will not need to worry about this factor.
What's Not Included
So, there are many things that are in fact included in home insurance, and just about as many things, which aren't. You will not get coverage for flooding from a regular home insurance plan. This is something extra that you will have to add. You will need to find out what is covered for your home under a plan and then get it. If you are in a flood prone area you will definitely want to get it, but if you are not you may still want to consider getting it because it will definitely help you out and different areas are flood prone now than were before.
There is also no earthquake insurance provided with regular home insurance. This is probably because the destruction from earthquakes is not only powerful and plentiful, but in the places that have them, they are a certainty not a "what if." They tend to happen every 30-50 years or so, and bad things happen whenever they do, so it makes sense for the earthquakes to be an add on for home insurance.
Also not included is wind damage coverage for homes in states that are in hurricane prone areas. That's because hurricane force winds are so damaging, and again, in these states, these storms are an eventuality so make sure you get the coverage that you need. Yes it is a little bit more money in the moment but in the long run you will be so much happier that you got it. Florida is the only state that requires coverage for landslides and sinkholes. Otherwise, if you live in a mining type of area you will definitely want to get this type of coverage because that's where these things tend to develop.
Things that are caused by your own maintenance neglect will also not be covered. It's important to check your home periodically for things like mold and other problems like termites. That's because these won't be covered by your regular home insurance so you'll need to find out how to get covered for these common home problems. Another thing that is usually not covered is backed up sewer pipes and frozen pipes too so stay on top of it. Plus, if you have certain dog breeds, they will not be covered for the dog bites portion of the insurance policy.
On the more grand side, nuclear war and other acts of war are not covered either. Thankfully we live in a society where we don't really have to worry about that too much but there are some people who believe in getting covered no matter what happens. They want to know that after they survive the apocalypse in their nuclear bunker they can still contact the insurance company and get coverage for their house getting blown to bits. Acts of war are a bit more on the low side too. There haven't been too many local wars since the 1860s and you would be hard pressed to find one happening anytime soon, most likely. So, while you can get covered for that, you don't have to, really.
Discounts on Home Insurance
How do you get discounts on the best home insurance rates? Well, it's really pretty easy. There are so many discounts that it's almost certain you will qualify for at least one of them. First of all there is a multi-policy discount. If you have more than one home, why not bundle the insurance with the same provider as long as coverage for both is offered by the same company. You can also bundle your other insurance policies like car insurance to save big.
If you have protective devices like a security device or fire sprinkler system you will also save big. This is because you are more likely to catch bad things before they happen or while they are happening, meaning the insurance company is less likely to have to pay out. They are happy to provide discounts for things like this lower their own costs too.
If you have been extra good and have been claim free for quite some time, then you will also have a great chance at getting a steep discount on your home insurance. New homes, and recently renovated homes have a good chance to stay cheap rates on their home insurance because things are less likely to go wrong. Companies also offer discounts if you are shopping before your current policy expires, and if you insure the full value of your home, you will also get a discount. Finally, there are certain groups that allow you to get discounts just by sheer affiliation. So, your alma mater or professional organization may have a big bearing on your savings.
Things to Consider
If your home insurance is for a vacation home, you should know that it will be a lot more expensive. That's because there is no one at the home for part of the year and problems can go unnoticed for a long time. Burglars and other vandals target empty homes quite frequently. If a storm comes, there's not much you can do to prepare for it. Even if you rent it out to others, having random people roll through is not exactly the most dependable thing either. However, there is a special type of insurance for landlords of rental vacation properties that will help to cover the random costs of people rolling through your property.
The Best
So, the companies that are considered the cheapest for home insurance nationwide are often considered to be Amica, Allstate and State Farm. These companies consistently get high ratings from the leading industry analysts who do that sort of thing. Amica is a company that has been around for a while, since 1907 to be exact. It's a company that has been doing its thing for such a long time that they seem to have perfected their methods and now they offer great coverage, awesome customer service and low rates. They seem to have perfected the trifecta that seems so hard to achieve for many people out there.
Allstate is often listed as the best for new homeowners because the company provides so much information for their users. They are people who want to make sure that their customers get the most out of their home insurance policy and that they will have a lot to learn about to make their home owning experience the best possible thing ever. If you are curious about what it is like to own a home just browse their vast resources and find out what they can do for you as far as home insurance coverage goes.
There is also State Farm, which is an agent based service that gets you coverage based on what you need and want through someone who is a member of your community. If you need the best home insurance rates then you will be pretty happy with State Farm because their agents might be your actual neighbors who know what you need and want to have in life. If you haven't had much time to check them out, their website will give you all the information you need to know or you can fill out a form here and get a quote from them and many other insurance companies.
So now that you have everything you need to know, come and get the information that you want to have. You will have the insurance coverage that you want at the rates that you want to have it at. You will have coverage and peace of mind, and all you will have to do to get it is to fill out our free form and find out what you can do to make your home an even safer place for you and your family to get by. You have probably invested a whole lot into your family and now you get to reap the benefits by living there and enjoying yourself. Home insurance shouldn't because an unbearable burden of cost, which is why we are here to get you the best home insurance rates possible for your exact situation.
Fill out our free form or give us a call today and then you will find out how easy it is to save on your home insurance rates. Whether you already qualify for low and affordable rates due to many factors, or you get some deep discounts, you will be glad that you found out what the most affordable prices are for you when you save big through General Insurance. Just fill out the free form or give us a call and you will get to know what you need from your insurance company and which ones you like the best.
See also: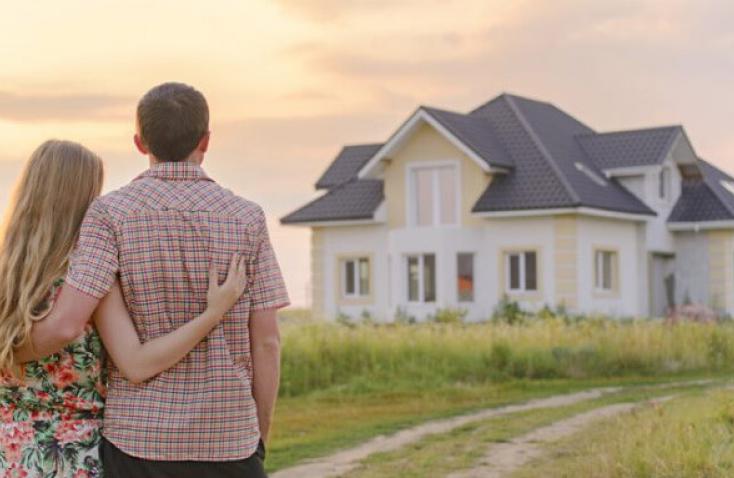 The question of who offers the cheapest home insurance is one that is...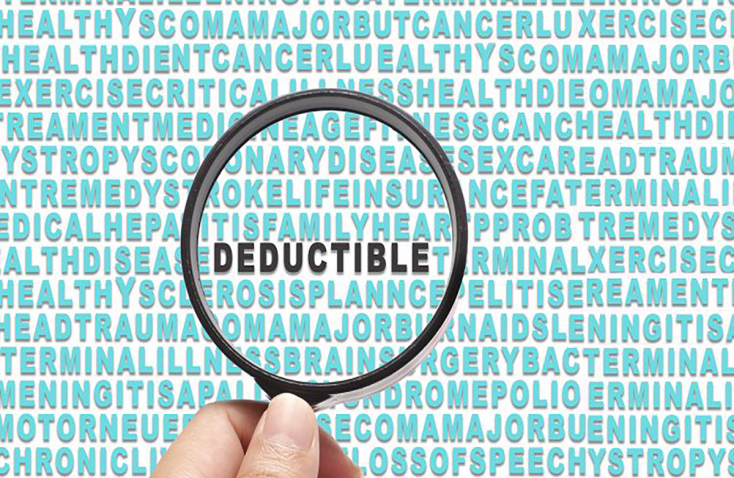 Your home is likely the most expensive investment you have made.... When you hear the term comprehensive car insurance you may assume...