ENTER YOUR ZIP CODE
to get insurance quotes in your area
How to Get Temporary Tags for a Used Car?
You have taken a used car for a test drive, had it inspected, and are ready to make your purchase. There are multiple steps you will need to take in order to be legally driving your car on the road. Automobile insurance on the vehicle is required, though some car insurance plans allow you to drive a used vehicle you have purchased for a day or two before adding it to your policy. You will need to contact your car insurance company to add the vehicle, however, and it is essential to get clarification from your automobile insurance provider as to what the company covers. Each company has different policies in relation to this, so it needs to be considered. Communication with your car insurance provider, each step of the way, can go a long way to helping you stay financially protected when purchasing a new vehicle. Here are the other things you need to know about purchasing a new vehicle, including how to get tags for the vehicle.
Requirements For Temporary Tags
If you are replacing an older vehicle with a newer one, it is possible that you do not need to get new license plates, but rather you can transfer your license plates and registration over to the new vehicle. This can be done at the Secretary of State. These are essential steps if you are in this situation, as the transition will need to be made within a certain amount of time. Getting this done as soon as possible is a smart plan. Have your vehicle inspected, read the owner manual, and be prepared to take the following steps. You will have to do a title transfer and get your registration taken care of in order to drive your vehicle legally. Buying a used car from a dealership, the dealership may assist you in doing both the title transfer and registration. If you are making the purchase outside of this, you may need to go to the Secretary of State and take care of it on your own. If you need new plates, and it may take 2 to 3 weeks to get them, depending on the state. In many areas, this can be done the same day at the Secretary of State, though. You will need the title in your name to register your vehicle, and in some states, you also need a completed admissions test, a completed vehicle safety inspection, proof of insurance, multiple forms of ID, and proof of address.
How To Get Temporary License Plates: Step By Step
Make sure you are bringing ID, proof of insurance, your title, and that you are ready to register your vehicle. In most states, you can get physical license plates for your car at the Secretary of State or The Department Of Motor Vehicles. Some states will issue temporary license plates instead, which are generally made of paper and need to be put in your back window, so police officers know the vehicle you are driving has been registered.
How Long Can You Have Temporary Tags?
Each state has different laws surrounding temporary tags, which is important for you to be aware of. When you go to get your tags, you can ask the person assisting you with the laws are in your state, or you can look it up beforehand. In most cases, temporary tags are valid for around two months.
Temporary Tags – Expiration Date
When you receive your temporary tags, they will have the expiration date clearly listed on them. Even if your temporary tags are still valid, when you get your new license plates and/or tags, you will want to put them on to your vehicle as soon as possible. If you forget, you may be pulled over for expired tags, and given a ticket. In some states, you can go to the police and show that you had your registration completed when you are pulled over to rescind the ticket, but in other states, you might not be able to do this.
Final Notes
Getting updated tags is a vital part of driving legally in each state. You will also need to get an automobile insurance plan. Using the tools on this website, you can get the best rates for car insurance available quickly and easily. Make sure to check back often, at least every few years. Many factors go into determining a person's car insurance rate, and the same company that provides you the best deal one year might not provide you the best deal in the next one. Bookmark this page, the tools here are a quick and easy way to find the best prices for car insurance available.
See also: Those who want to get a free home owner insurance quote you have come... When you hear the term temporary car insurance you may wonder - "is...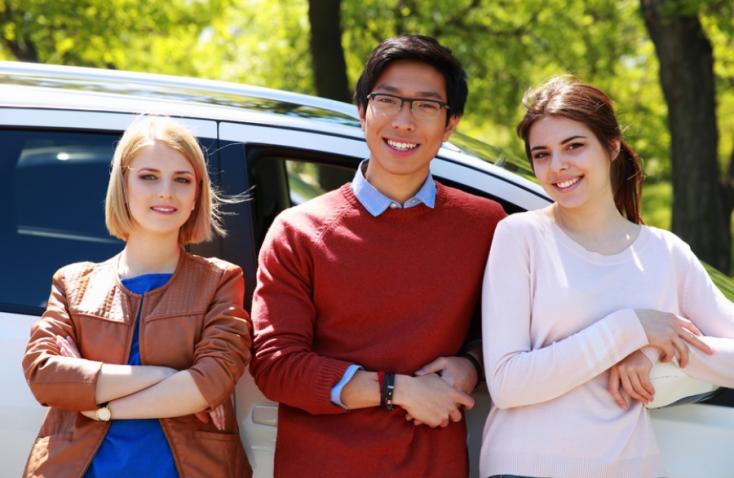 As a young driver, one that is about to embark on a new and exciting...