ENTER YOUR ZIP CODE
to get insurance quotes in your area
Car Insurance For Non-US Citizens And Non-US Residents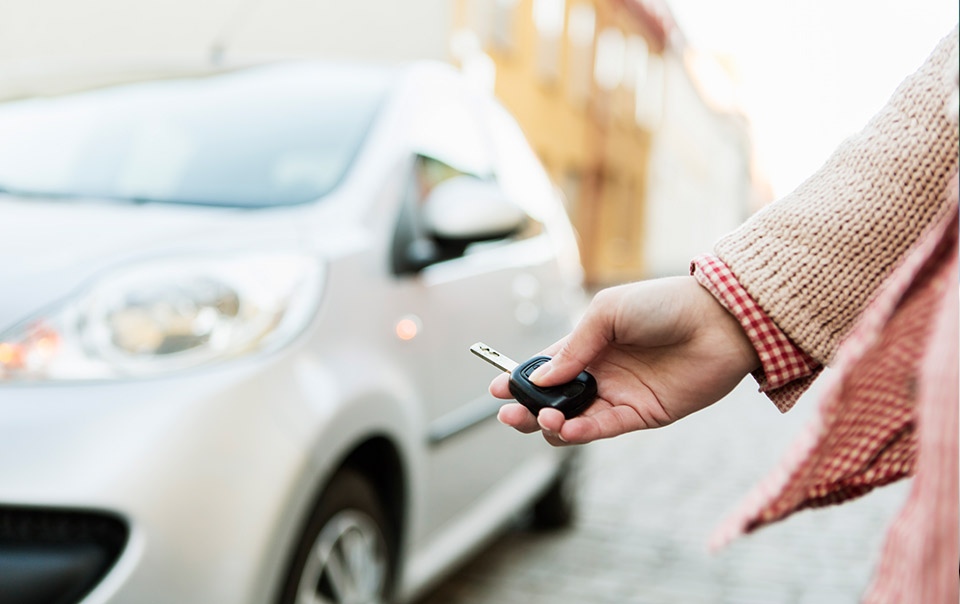 Non-US citizens and non-US residents that are driving in the United States need to follow all of the mandatory automobile insurance laws of the state they are residing or driving in. Being a foreign national in the country, and having access to a vehicle that is privately owned, means that automobile insurance coverage is a requirement.
How To Get Insurance For Non-US Citizens And Non-US Residents
It can seem quite complicated to get auto insurance in the United States as a non-US resident, mainly because many automobile insurance providers require verification of a valid state-issued driver's license.
Research on underwriting guidelines needs to happen if you are a non-US citizen or resident looking to purchase a policy. It can be highly beneficial to research which car insurance companies have the most favorable underwriting guidelines for you when you are comparing insurance premiums and policies.
In addition to needing a driver's license, you may need other documentation in order to get a car insurance plan and the United States. Research your state's requirements to find out more about which documents you will need to get insurance there.
How do you can drive in the US with a foreign license?
Driving without a valid driver's license and insurance policy is against the law in the United States, and it can come with some pretty severe penalties. Before looking to get a United States driver's license, verify whether your countries driver's license is recognized in the United States. Some places will recognize a driver's license that is issued from other countries. It is your responsibility to check which licenses are accepted. It is likely that if you are not a foreign national from a country that directly borders the United States that you'll need to apply for an international driving permit while in the country.
If you are residing in the United States but are not a US citizen, you may be required to apply for a state-issued driver's license. To get this license, you will need to be able to pass written and practical driving tests as if you were a new driver. You may also need to show your old license as part of the process.
Can you get insurance on a car that you own without being a resident?
Once you have obtained a driver's license or international driving permit, you will need to make sure that you are fulfilling the other requirements necessary for driving in the United States. This includes automobile insurance. Once you are able to legally drive in the United States and have all of the documents that you need in order to get insurance, it is time to shop around. Comparing rates is one of the major ways that people save money on car insurance policies in the US. As a driver who is non-resident or non-citizen, it is essential to be aware of each car insurance companies' requirements. Some companies have limitations to the types of drivers they offer coverage to, which is an important consideration.
How to save money for car insurance in the USA for foreign drivers
One tip to help save money is to find a car insurance provider that gives credit for prior driving experience. Getting a new license in the United States, or an international driving permit does not mean that you need to be considered a new driver. Many companies will give credit for prior driving experience, even when it has been done in other countries.
Another way that drivers can save money is by lowering their car insurance limits, which are the maximum amounts a car insurance provider will pay our on a policy, and raising deductibles, which are the amounts a policyholder pays out of pocket before the car insurance company begins covering expenses. Many discounts are also available to help drivers save money. Additionally, the age, make, and model have an impact on rates. Many non-residents choose which car they buy carefully to help save even more money.
If you are renting a vehicle in the United States, take a look at personal insurance coverage. The insurance coverage that a rental company provides is often much more expensive than getting an individual policy. Rental insurance also offers much more limited coverage in many cases.
With the right tools, buying car insurance coverage as a non-resident of the United States does not have to be difficult. This site has the tools to help non-US residents and non-US citizens, as well as residents, find the coverage they need at great rates. Get free quotes and compare policies today.
What's an International Driving Permit?
If you are travelling to the United States and are interested in driving in the country on a work trip or vacation, you will need to get an International Driving Permit. An International Driving Permit, otherwise known as an IDP, is not a valid driver's license on its own. You will need to have a driver's license in the country you are from in order to utilize an IDP. Both of these documents are required to drive legally in the United States as a foreign driver. If you have both an International Driving Permit and a foreign license, you will not be required to take a driving test in the United States.
Where can I get an IDP?
To get an IDP, you will need first to meet the eligibility requirements. The basic requirements for getting an International Driving Permit are as follows:
You must be at least 18 years of age or older.
You must have a valid driver's license in your native country.
To find out where you need to go in order to get your International Driving Permit, you will need to contact your country's transportation and regulation department. Applying for an IDP must be done before you travel to the United States. It is also important to be aware that your International Driving Permit must be obtained from the same country where your driver's license is issued.
What kind of insurance policy should I get?
Remember that it can take some time to get all of the requirements for driving legally in the US fulfilled. It doesn't matter where you are from, if you are a foreign-born driver you will need to not only have an International Driving Permit and driver's license from your country, but you will also need to have an insurance policy. As a non-US citizen getting a car insurance policy, you will need to read the following to know how to make sure you have car insurance covered.
In many cases, short-term visitors choose to either rent a car or borrow one from someone that they know in the country. In both cases, the renter or lender is responsible for making sure that an automobile insurance policy legally covers the visiting drivers. Some drivers may choose to stay for a longer period, and if they purchase a car of their own, they are the ones responsible for making sure that the car has enough insurance to drive in the United States legally.
Short-Term Visitors
If a vehicle is being driven in the United States, it must have insurance on it. This is a requirement by law and includes cars that are not owned by American drivers. Drivers from a foreign country can use vehicles so long as they meet the requirements, which include having enough automobile insurance. People who have a Canadian or Mexican driver's license will be able to use these licenses in the United States without getting an international Drivers Permit. People from other countries may need to have an International Driver's License to drive in the United States. Check with the states you are driving in for the minimum requirements for automobile insurance in that state. This is the coverage you will need to make sure that you have to drive legally in the United States.
For people renting a vehicle, the rental car company will take care of the insurance requirements before renting the car to you. Rental car companies are very motivated to protect their rental cars, so they will make sure that you are covered and that you understand the conditions of the insurance policy you purchase through them. Keep in mind that your credit card company may provide insurance coverage for rental cars, so check there as well as it may save you some money when renting a vehicle.
If you are borrowing a car from a friend or family member, you will want to make sure that you have the minimum insurance requirements for foreign drivers on US soil. This may mean that the car owner will need to take out a larger amount of insurance, and/or that you may need to be added to their car insurance plan.
Long-Term Visitors and Temporary Residents
Taking out a short-term auto insurance policy, one that is under six months, can be quite expensive. It may be less costly to take out a long term insurance policy and cancel the policy before the end of your visit. If you are staying for a more extended period, and own your vehicle, you will need to get your own automobile insurance policy. If you are staying in the United States for a longer period, and are borrowing or using a family or friends' vehicle while you are here, you may need to be added to their automobile insurance policy. The same goes for temporary residents.
Other Notes
Having an insurance policy can help protect you from expensive bills that can arise from being in an automobile accident. Take the time to research what you need and feel free to ask questions if you need to. Remember, websites like this one are fantastic places not only to research what you need to know but also to get a policy that fits your budget and your needs.
See also: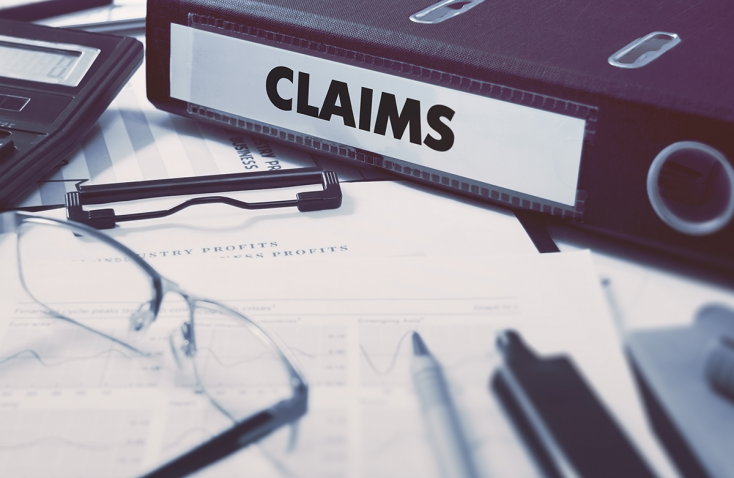 Some people seem to get into tricky situations more than others. When... Cheap Home Owners Insurance is something that pretty much everyone...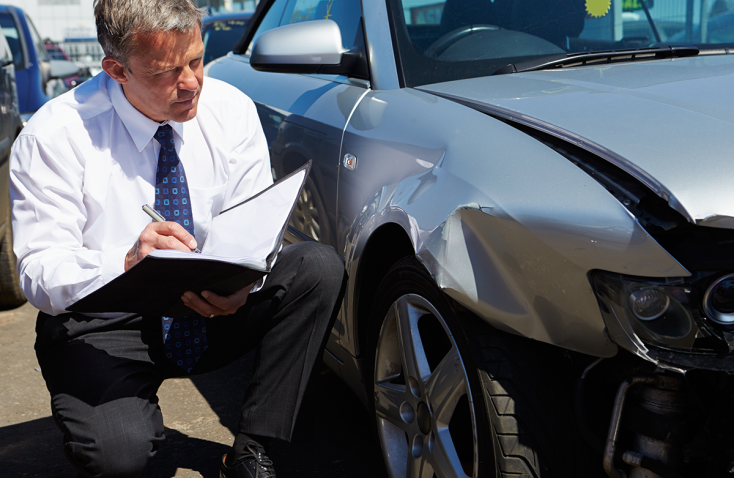 Getting into an accident is never fun, but accidents are sometimes...