ENTER YOUR ZIP CODE
to get insurance quotes in your area
The Best Auto and Homeowners Insurance Companies
Most insurance companies provide more than one type of coverage. This is because they like to give clients discount bundles that will allow you to save big. Plus, they figure they already have to provide and learn about one type of insurance, they might as well provide and learn about all different types. So, you can imagine there are many auto and homeowners insurance companies out there who provide both of these vital services to car and homeowners.
You need car insurance to keep you safe on the road. This type of insurance will cover you in the case that you get into a car accident or someone else hits your car who doesn't have the proper coverage. Going around without your car covered by insurance will make sure that you don't get stuck with a big bill for damages or medical bills.
Homeowners insurance is important because it will help you in case something happens to your home. Most claims are for usual things like theft or hail damage, but when there is a big storm like a hurricane you will be glad that you had this type of coverage to make sure that your damages and recovery costs are less than they need to be.
You can save big by bundling your insurance up with one company, and it's a great idea. Here are some of the top companies with which to get this type of coverage.
Nationwide
Nationwide is an insurance company with a catchy slogan that reminds you that "Nationwide is on your side." The company, which was founded in 1926, has a lot of experience of providing different types of insurance to all types of people. Not only are they a great company to work with, they are also apparently a great place to work, as they are ranged in the 50s on Forbes' list of top places to work. They are also one of the most affordable companies to get a bundle of car and home insurance. They give you a discount of 4% off your rates that isn't the biggest discount for such a thing, but it makes a difference! The thing is that because one company offers good rates on car insurance or on home insurance, doesn't mean they will offer good rates on both. Nationwide seems to be a company that offers a fair rate on both of them.
Farmers
Farmers is another company that has a strong slogan that invites confidence from consumers. "We are Farmers" sings the male choir that might remind you of strong workers singing a song to toil the day away. They were founded in 1928 and they have a very strong financial rating from the top analyzing groups. That means they have a strong ability to pay even if there is a massive disaster that will have a lot of people asking for claims around the same time. They give a 10% discount for bundling, which brings them to be one of the most affordable auto and home insurance companies out there on many lists. Of course there are always different factors that could lead you to have a more or less expensive rate on your home or car coverage, but you can shop around to get the best deal.
Progressive
This is another great company with plenty of deals on car insurance bundling with home insurance. They have their mascot Flo who is a pretty woman who will help you find great deals on all of your insurance coverage needs. They were founded in 1937 in Ohio and they have a great history of providing affordable rates and awesome service. When you bundle your home and car insurance together with them you can find a 5% discount, which is, more than Nationwide's 4% but not as much as some other companies. However, it still lands them in the top list of the companies that you should definitely explore when you have a need for both car and home insurance at the same time.
State Farm
If the phrase "Like a good neighbor State Farm is there," runs through your mind when you hear the name of this company then you've already heard of them, no doubt. They are there, just like a good neighbor, because they are an agent-based company, and their agents are likely your actual neighbor! At the very least it will be someone who is based in your community who truly understands your need for car and home insurance bundled together. They are not the cheapest option but they have excellent customer service. Sometimes you have to consider why you might want to pay a bit more for a service over going with the absolute cheapest option. If you want to go with someone who is in your neighborhood or community then this could be a great option for you. If you'd like to get to know your insurance agent, go with State Farm!
Allstate
Allstate is an insurance company that is generally a bit more on the pricey side but they are a great choice for those who care more about excellence than the price. Allstate has been around and giving insurance since 1933 and they don't show any signs of stopping anytime soon. One interesting thing about them is that they were originally a part of Sears Roebuck & Co, but soon spun off into their own company when the owners saw the potential. They offer their customers a 5% discount for their devotion as far as bundling car and home insurance goes. This is a great choice if you want a company that provides their users with a plethora of information and lots of online resources in addition to great coverage and service.
Liberty Mutual
On the list of companies that offer home and car insurance bundling policies, Liberty Mutual usually comes up as the most expensive. However, you have to consider why people would want to pay top dollar for something. There is the saying that you get what you pay for and sometimes it is worth it to put out a little extra effort for something great. The company is one of the oldest insurance companies on the books. It was founded in 1912 and is based in Boston, Mass. They tend to offer their customers 3% off for bundling auto and home insurance explains why they are also one of the most expensive companies to go with. A small discount is still a good show of appreciate so check them out and see what they can do for you!
So now that you know all about the companies that offer this service, you are probably wondering how people do this thing. It's really easy to do and you can easily bundle when you get a quote for your car or home insurance. Once you are done signing up for one type of insurance, your new insurer will probably ask you if you want to get another type of insurance so you can check it out. They really want you to try it, obviously.
You might even be wondering if bundling is a good idea. In many cases it is. People enjoy having the peace of mind knowing that they can just call up one company for everything and they don't have to keep track of so many different numbers and contacts. The thing is that you really do need to shop around. You can find the best prices if you get a bunch of quotes and honestly, sometimes the best quotes are from two separate companies. However, you have to keep in mind the discount that most of these companies offer for bundling.
When should you go for a bundle even if it is more expensive? Well, it can be helpful if you are a hard-to-insure driver or if you have a home that is high risk. If you bundle, companies may be more likely to insure you because they want to provide you with a bunch of services over just a few, and they have even more information about you and can make the most informed decision possible about your habits. One survey showed that those who did go with a bundle reported being the happiest with their insurance customer service, so maybe there is something to this after all.
One thing to watch out for if you are changing from one company to another to get your car insurance or home insurance bundled with the other one is that you may need to watch for cancellation fees on your existing account. If there are going to be any fees you will probably want to wait until your current insured period is up and make sure that there are not going to be any lapses in coverage, especially for car insurance. A lapse in coverage can make it so that you will have to get even more expensive insurance once it starts up again! Some studies show it is at least 5% more expensive after a lapse.
This is a whole new game because you will have to not only take into account the best car insurance company, but the best home insurance company too, and they may well not be the same one. When you get home insurance you have to make sure that everything you need will be covered. Some companies don't cover dog attacks, so if you've got a mutt you probably want to find a company that covers that. Other companies don't cover trampolines. The sad thing is that many home insurance plans do not include things that are a danger for the area. For example in California you'll have to get extra earthquake coverage. Flood insurance is an extra consideration and in many warm and wet places mold is something that happens quite frequently. Some insurance companies have caught on to this fact and decided to exclude coverage for mold damage. One gross thing that is often not covered on your home policy is sewer backup coverage so make sure you get your facts straight. Some car insurance providers don't cover rental car insurance while others do, so you have to make sure your policy does before you go ahead and rent a car.
One thing to consider when you've got a bundle from auto and home insurance companies is that you won't want to report tiny claims that are less than your deductible. If your cell phone gets broken you probably just want to replace it instead of calling up your insurance company. That's because your insurance rates could go up so you want to make sure to file only meaningful claims that you really need help with. Some claims will cause your rates to fly sky high so don't give any insurance companies reason to do that, especially when you've got everything bundled with the same company.
So now you know a lot about auto and home insurance companies and why you should take in this type of insurance. You need to find out the most information about all the companies you are interested in buying insurance from and then you need to get quotes from all of them. This is the best way to get the best rate on car insurance and you will find that you will get the best price! If you don't get a bunch of quotes you will never know if you have the best one or not. When you bundle your car insurance the odds are stacked in your favor because you will still get a discount. However, you need to do your due diligence to make sure you are getting the best price!
Now all you have left to do is use General Insurance to get your free quotes to get on the road to the best car and home insurance coverage. Most people sleep better at night knowing they are covered from end to end, when they are at home and then they leave the house too. You need to get the best coverage possible to feel safe and confident on the road and to feel confident about your home. Your car and house are probably your two biggest investments so why wouldn't you protect them to the nines with the most insurance possible and the best coverage? General Insurance has all the information you need so get at least one free quote today, and hopefully you'll get a lot more than one! Now you can get on the road to bundled coverage with all of your knowledge about auto and home insurance companies who want to serve you well. Fill out our form or give us a call.
See also: When you need inexpensive car insurance where can you turn? You will...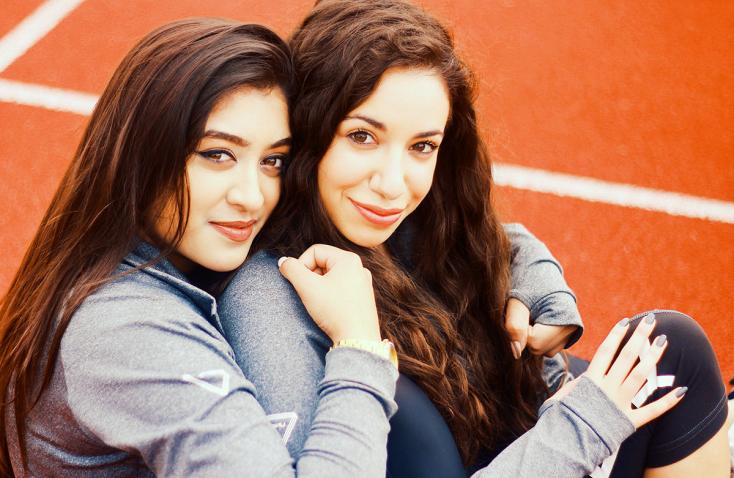 Married same-sex couples can be covered by spouses under health... While many car insurance companies offer in person consultations,...