ENTER YOUR ZIP CODE
to get insurance quotes in your area
American List of Car Insurance Companies
There are plenty of car insurance companies in the US. You have probably heard of the biggest ones that are the most popular with the biggest ad budgets, but there are plenty of little companies too that are more regional. Here is a comprehensive list of car insurance companies for your perusal.
21st Century Insurance
This is a company that only provides car insurance in California and Hawaii. They are small but if you live in one of the spaces that provides it, you can save big because they are the cheapest option for some in certain categories. It used to be an independent company but now it is owned by Farmers Insurance. They've been providing car coverage in Cali since 1958 so they know what they're doing!
Acuity Insurance
Acuity started in Wisconsin but they offer coverage in 26 states which is pretty good at more than half of the US. They are known not only for providing solid services, but also for raising the tallest flagpole in the US to show just how much they love America. In 2015 they raised up a 10000 square feet flag that weighs 340 pounds! Now that's dedication. They have the same dedication towards providing great service to their clients.
Affirmative Insuarnce
Affirmative offers insurance coverage in the US. They are a small company that doesn't have too many extras on their site, but you don't really need too much extra when you've got a reliable company on your side. They offer insurance in 6 states, including Texas where they were founded. If you're in one of those few states it would be worth checking them out.
Allied Insurance
Allied Insurance is now part of Nationwide. They are a company that started out as a small provider but now they have been taken up by a big fish! So now all Allied customers are Nationwide customers and they can expect the same great service.
AAA
Triple A as AAA is sometimes referred to is a car club that is great for motorists. You might even say it is a complete necessity. They also offer car insurance which makes sense because they offer everything you could want for your car. They are probably most well known for their Roadside Assistance but they are also a great choice for car insurance too.
Safe Auto Insurance
This company was founded in 1993 and it provides coverage in 19 states. They are a smaller firm and like many others that gives them the local touch needed to offer great coverage to their employees. Their name has the term safe in the title and that means they do what they say. They offer safe coverage to their patrons because that's their main goal in life!
John Hancock
The term John Hancock is synonymous with a signature because that was the first person to sign the declaration of independence. Now he has an insurance company in his name and the name has become synonymous with good, solid car insurance. This is an American company that clearly values what it means to appreciate this country.
8. Amica
This is a small but nationwide firm offering coverage in many place in the US. They are actually the oldest insurer of cars in the US. They started in 1907 and are still going strong. It takes a lot for a company to weather the storm of the rough economy for over 100 years, and the fact that they are still around today suggests they'll be around for a long while.
Elephant
Elephant Auto Coverage is actually owned by a British company who wanted to make it big in the US. They offer 2 million policies all over the globe so you know that they are serious about offering car insurance to everyone who needs it, no matter where they live. Elephant is their American branch.
The General
The General has gotten some national coverage due to cute ads that state they have no obligation quotes and offer cheap car insurance rates for people who might otherwise have a hard time getting it. It's for people who have somewhat bad credit or who have a bad mark on their driving record.
Infinity
Infinity is another company that offers coverage to Americans who might otherwise be a bit hard to insure. They focus on people with bad driving records, those who have had DUIs or other hardships. It is for people who want to save even though they may have messed up in the past, and the company is one that believes everyone deserves affordable car insurance.
Wawanesa
This is actually a Canadian company but this one from our neighbors to the north also offers coverage in California and Oregon. It's not clear why they have branched out internationally but they are a solid company to go with that will put you on the road with confidence because you'll be covered with the insurance that you need!
Farm Bureaus
Most states have a farm bureau which is a rural company that offers significant benefits to joining like discounts on vehicles and equipment. They also offer insurance that isn't like the national companies because they don't have fancy websites, but they are run by local people from your community who know what you need on your rural property. They understand that some people have multiple vehicles on their property of differing types and they are happy to cover you all the way.
PEMCO
This is a car insurance company for states in the Pacific Northwest area. They know the area since they are based in Seattle and want to make everyone there as safe as possible. They often have seasonal content on their site which tells you how to stay safe throughout the year whether it is rain or show on the roads.
So you can see, this is not a comprehensive list of car insurance companies, but it is one that will give you an idea of who are the smaller companies around to check out. Now fill out our form and get a free quote!
See also: What does it mean if you get a car insurance quote over the phone?...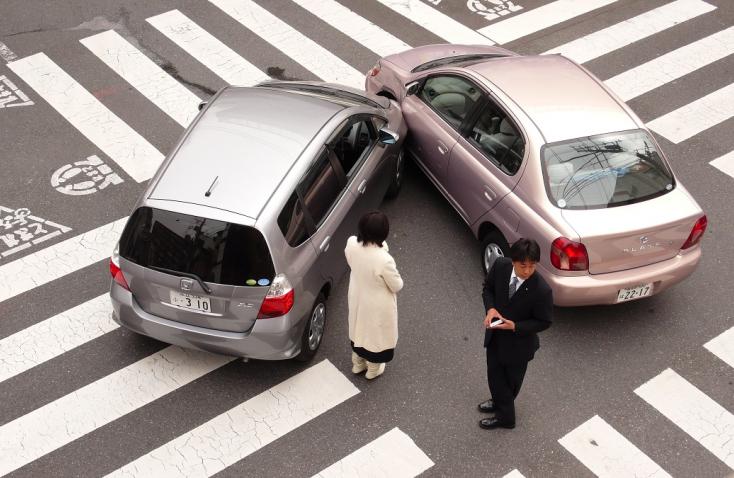 Insurance is here to protect you from the enormous expenses and bills... When you need inexpensive car insurance where can you turn? You will...