ENTER YOUR ZIP CODE
to get insurance quotes in your area
All Car Insurance Companies: Check the Benefits of Each One to Choose the Best Coverage for Your Personal Needs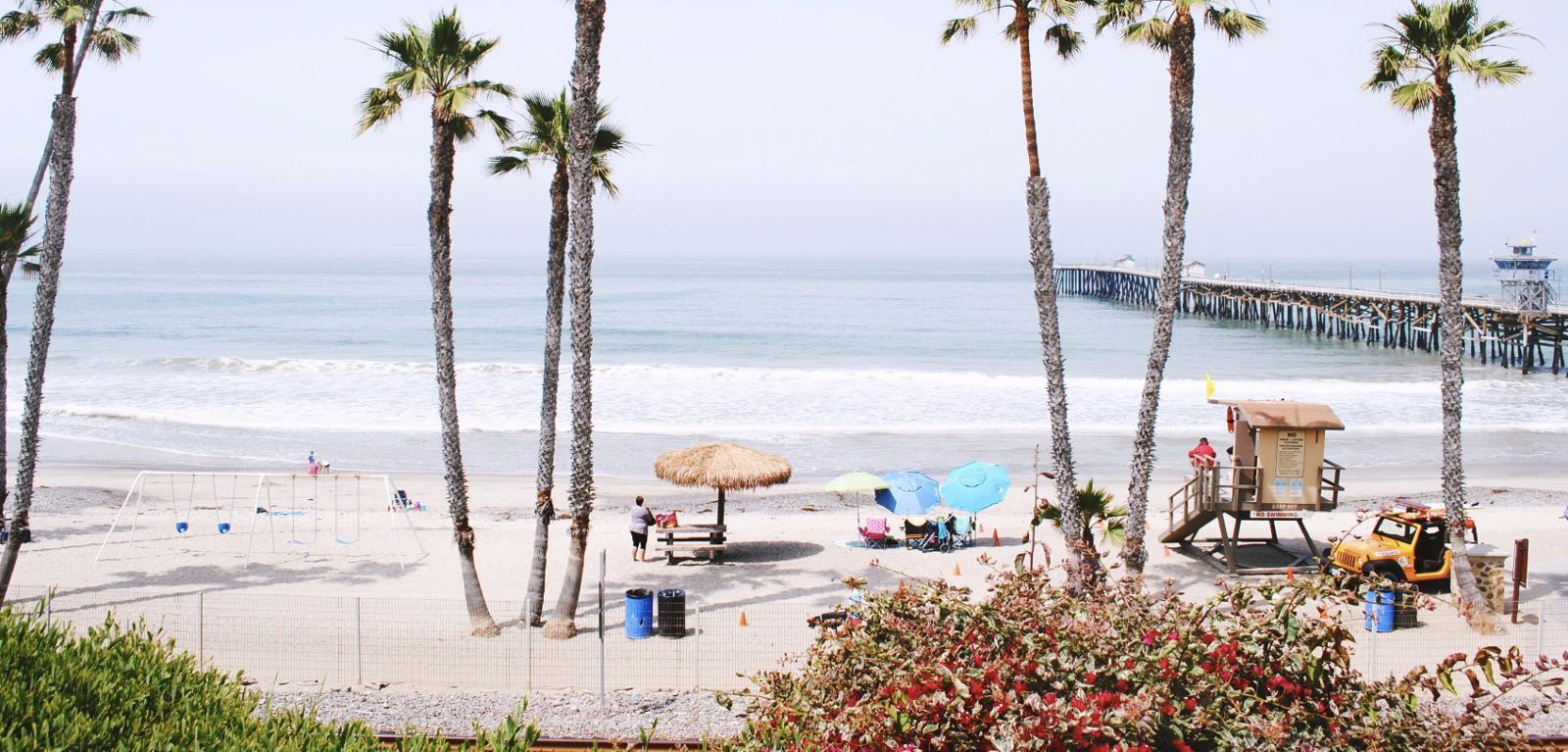 When you are buying car insurance, you are probably wondering what is the difference between all car insurance companies. There are so many to choose from and each one is only a bit different from the next one. Some focus on robust coverage while others focus on getting you the best price possible.
If you want to find out what you need to know about each car insurance company just focus for the next few moments on reading what it is that we have to say to help you learn!
Compare Auto Insurance Companies: Before Making the Important Choice in Your Life that Will Help You to Avoid Trouble
The choice of an insurance company is a responsible decision, the adoption of which requires certain skills and knowledge. How to choose a company that in a difficult life situation will be able to provide you with support? How to compare car insurance companies? There are several requirements a dependable insurance company must meet. The main criterion for choosing an insurance company is its reliability.
However, you should focus not only on customer reviews (they, unfortunately, are not always objective) or on brand awareness, but also on very specific indicators: reliability ratings, financial stability and tariffs. If the company is small and not very well known, check if it has a license to conduct insurance business.
Note where the company is registered. Do not trust those insurers that are registered in the territory of another country. Try to give preference to the companies that have been providing their services in the market for more than 5-10 years. Such insurance companies deserve greater trust.
We've made a list of all auto insurance companies and the best insurance groups, each of which can offer lots of benefits. Compare auto insurance companies and check how they differ to make the well-informed choice of your insurance policy.
Top-7 Reputable Companies that Can Offer a Wide Range of Services at Affordable Rates
GEICO
GEICO is a car insurance company that used to be governmental employees. The acronym even sands for Government Employee Insurance Company. Luckily for everyone, now they have opened up their cheap rates to everyone even if you do not work for the government. They are well known for their silly commercials and their slogan which lets you know that "switching to GEICO can save you 15% or more." They say it only takes about 15 minutes to sign up for their services and that sounds like time well spent if you could save that much money. It could be worth it to give them a ring and find out just how easy it to save.
If you are wondering why people like them so much, there are quite a few reasons. First of all, there is a a great app that makes managing your account easier. You can find everything there like how to add coverage and change your plan, file a claim and even get some roadside assistance if that is part of your coverage. Plus they have that cute little gecko as a mascot so you know you'll be entertained the whole time too.
PROGRESSIVE
Progressive insurance is a company that was founded back in 1937 so they have a long history of providing car insurance to people. They are currently one of all car insurance companies with the most numerous policies - over 13 million to be exact! There are a few reasons why people love them. First of all they give you a lot of ways to save especially if you bundle up the insurance they offer with another type of insurance that they offer - and they do offer most types of coverage.
Another program they have is called Snapshot which allows you discounts if you are a good driver. This is pretty helpful if you consider yourself to be pretty responsible on the road. They also have the wildly popular "name your own price" tool which allows you to pick the price that you want to pay for car insurance. If it is within their acceptable range then you will get the rate that you want to pay!
ALLSTATE
When considering all car insurance companies, Allstate is one to consider. According to data collected they might not have the cheapest rates but they do have a lot of features online for you to enjoy. They have a whole library of articles that will help you navigate the driving experience and everything that you might come across in your car insurance experience. They always define terms in well thought out articles and often provide advice on what to do in tricky situations with your car.
Allstate also has some memorable commercials which is why you have probably heard of them before. They are the third largest provider of car insurance with nearly 10% of the market share in the US. They made history by being the first company who would offer accident forgiveness for your first car accident. They have other benefits for being accident-free like taking $100 off your deductible each year that you avoid an accident. It's pretty great if you like benefits like that.
AAA
AAA is an auto club that also offers car insurance. When people ask if you have AAA they are usually talking about their well known roadside assistance services, but you can even get insured through them too. It stands for the American Automobile Association so it makes sense that they would offer pretty much everything that has to do with cars.
You must be a member of AAA to get the coverage that you want, so consider that in your choice. Membership isn't too expensive. Depending on the options it's usually about $50-$120 per year, so it's not too bad, but it's still an expense to consider. Being a member also gets you discounts on other things you may be doing when you are traveling like staying at hotels and watching movies. The cool thing is that if you get into an accident with another AAA member your deductible will be waived so keep your fingers crossed…
STATE FARM
One of the major benefits of State Farm when considering All Car Insurance Companies is that they have superior rental car coverage and if you get stranded from a broken down car far from your home you will also have coverage for a hotel and your food while you have to wait for your car to be fixed. This is a major benefit to this insurance. They also have a program which could be good or bad. They have something that could track your driving behaviors so that they can see if you are a super safe driver or not.
They track your braking and speed, and the times of day that you use your car. Then they determine your rate based on that. It could be good if you drive like a granny but could be bad if you drive like a demon! If you are under 25 you can save big by taking an online course that is offered by the company. So you see there are a lot of options available that make this an attractive option!
FARMER'S
Farmers is an insurance company that will provide you many different types of coverage. They are a reliable company that offers personalized attention as one of the major benefits of going with them. They also have a "long list" of insurance discounts that will show you just how easy it is to save money with them.
They have accident forgiveness for those who haven't had too many accidents and they also leave your rate the same when you are not at fault for the accident. Things happen that are not your fault and they know it. They also offer a small claims forgiveness options that means if you just get in a little accident your rates will not go sky high. Unlike other companies they even provide insurance for people drive for rideshare services like Lyft or Uber.
NATIONWIDE
Nationwide is on your side, or so they say as their catchy jingle in commercials on TV. This plan is more than just a catchy commercial. They have plans to help you finance your car, and they also offer cool features on your plan like the ability to lower your deductible year after year by having a good driving record. So this is a great plan if you are a great driver. If you're a bit of a daredevil on the road then you might think twice.
When you join this insurance company you will also get access to an amazing repository of knowledge that will help you figure out how you want to do things with your car and everything you need to know about car insurance. This is not a barebones company. They will give you a lot of information which is super helpful! If you're a student there is good news. If you keep your grades up you'll get a discount too!
All Auto Insurance Companies Will Help You to Be a Safe Driver: Choose the One that Can Meet Your Personal Needs Best
So, overall when considering all car insurance companies you should know there are so many choices and the only way to find out which one is right for you is to get a free quotes from all of them and find out which one not only has the best price but also all of the features that you want from a car insurance company. Do you want one that has excellent roadside assistance like AAA or one that is easy to apply for and save a lot of money like GEICO?
Perhaps you want the personalized service of one like State Farm or Farmers, or there are so many other choices. Other factors may go into your choices like which companies you already have services with because most of them offer discounts for bundling your services like that.
Whatever choice you go with you need to know that almost every single one of the US states do require you to have some form of vehicle insurance if you want to be road legal and a safe driver. This is because it prevents you from being liable when you get into an accident and it saves you a lot of financial burden - and it also saves the state financial burden if you would not be able to pay for such a thing.
That's why they make you get it. If you don't have it it is illegal to drive. In the states that don't require motor insurance, you will still be liable for any damages so it's a good idea to have it just in case!
Don't get caught on the road without any coverage, or with less coverage than what is required by your state. Drive safe and happy with the right insurance company! Now get a free quote here on General Insurance!
See also: When you want to get cheap home insurance quotes you may be wondering... Free home insurance is not really a thing. You can't get free... Figuring Out The Cost Of Home Insurance When you make a home...