ENTER YOUR ZIP CODE
to get insurance quotes in your area
What Qualities Makes the Best Insurance?
A lot can be said about what the best things to look for when it comes to insurance coverage are, and that is what we will be talking about here. Insurance can have a huge impact on a lot of things that are really important in your life. It is more than just your property, it is your life and the lives of those you love. For now, I would love to talk more about what people should be looking to in their insurance companies.
Many people seem to think that best insurance companies are pretty much all the same outside of rates. This is simply not true. All companies have a lot of differences, and the companies that are the best strive to do well in all of them. General Insurance is one of those companies that works hard to provide the best, so we are happy to let you know what you can look for. We know that we provide it.
Some things to look for to find the best insurance company for you are:
Access to knowledgeable Staff
Having a knowledgeable staff isn't enough. There are a number of companies that have a knowledgeable staff, but the access to the people that are knowledgeable just isn't there. We have phone access, online access, chat access, and the people we have servicing these are knowledgeable and standing by to help answer questions file claims, or get you started on a policy.
Access To Good Internet Based Tools
This is the age of the internet. Making claims online is a huge convenience, even with good representatives being part of the action. Look for the number of things you can do from the comfort of your computer.
Coverage is Important Too
Being able to tailor your coverage to your needs is important. A company that will cover the needs you have will be a better match. Insurance companies like ours offer a selection of plans to fit each person's needs. Some companies are better at this than others. General Insurance has a great number of plans that can suit your needs well. If you have specific conditions you want to ask, or any other questions, make sure do. Our knowledgeable and professional team can help you get answers, and that means you will save money by not getting more coverage than you need.
In-Network vs Out-Of-Network
Some types of insurances involved medical care. When it comes to insurance, the network can be an important part of the conversation. Make sure there are health care providers in your area that are accessible to you. We have an extended network of providers and are confident we have a great fit for you.
Fast Claim Processing Is A Must
Getting your benefits sooner decreases stress and increases the amount they can help. Having to wait longer than you need to to get protection is a hassle. Ask your agent how the process works for their company.
Discounts
Always ask about discounts. It is a great way to save money. You may not be able to get as many discounts with an insurance company that offers fewer types of insurance. General Insurance offers a wide variety of insurance coverages, so you can get insured with multiple policies and save a lot of money in the process. From health insurance to auto insurance, business insurance to annuity insurance, we have the policies you want to have to protect both you and your loved ones. Speaking of your loved ones, make sure to ask about discounts. Some companies give discounts to people that are married or that drive low numbers of miles on their cars. Asking can save you more money on your premiums.
What Is Offered
Here is a pretty long list that includes what companies may offer and sometimes a short description of what they are:
- Health Insurance
- Auto Insurance
- Business Insurance
- Homeowners Insurance
- Life Insurance
- Renter Insurance
- Business Property Insurance
- Disability Insurance
- Vision Insurance
- Dental Insurance
- Annuity Insurance
- Burial Insurance
- Cancer Insurance
- Travel Insurance
Each one of these protects your family. We have a number of resources here that explain each one and some of the situations in which you want to consider them. The majority of people do not need all of them. Another sign of a good insurance company is that they won't sell you something that is not a protection that you could need. They will also take the time to explain how different types of insurance (life insurance, for example, has options of a term policy, a whole policy, or a universal policy) and how each one may affect you.
When you look at your insurance policy, it should be easy to understand and the professionals selling it to you should answer questions that you have. While some questions have a complex answer, customer service is one of the most important elements of the best insurance companies out there.
Add-ons
Some companies include better offers for things such as roadside assistance and prescription medical care. While these are often not related to minimum requirements, the convenience can provide help and save money during times of need. Auto insurance companies, for example, often offer roadside assistance.
The Cost Of The Insurance
Yes, the cost of insurance will always play a role I whether or not a person chooses to insurance from a company. Not only does it need to protect you, but it must also be affordable. Some states require insurance, so make sure you know what you are required to have and prioritize getting that first. Your rates can be impacted by a number of things. Some of these are in relation to you, and some of them are not. Your driving record will impact the price of your auto insurance premium. That is related to you directly. Like other companies though, efficiency and business expenses factor into the cost of your policy as well. It is possible for two companies to cost different amounts for the same amount of coverage. We think you will be very happy with our free quote, so make sure to take a few minutes and get one sent your way.
Why General Insurance
General Insurance is dedicated to you and your family. We have the knowledge and offer the plans that will not only fit your needs but save you money as well. We also save you money. There is not a better time to get a free quote and see what we have to offer. Talk to our agents today, you will be impressed. For the best insurance at affordable rates, think General Insurance.
See also: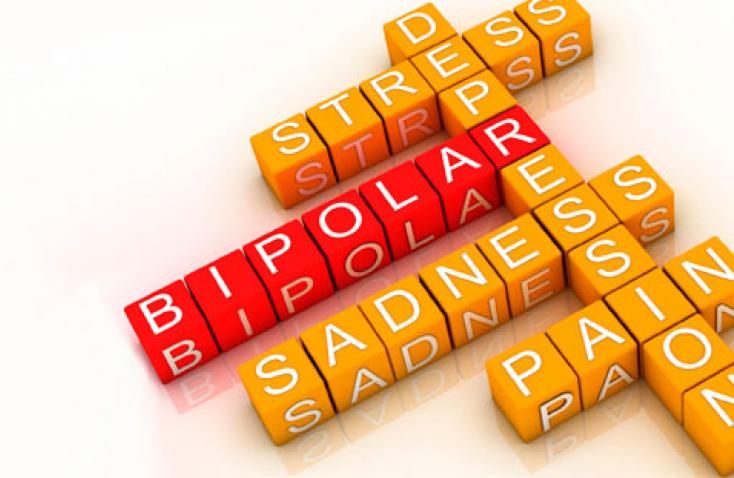 The problems that can come from life insurance for bipolar people are... When most people buy car insurance they tend to wonder where they can... Cancer Insurance A Priority For Families With A HIstory of Cancer...